Holiday Tea Sampler: Classic Selection
Regular price
Sale price
$59.00 USD
Unit price
per
A tea gift any tea lover would adore! 🎁
Share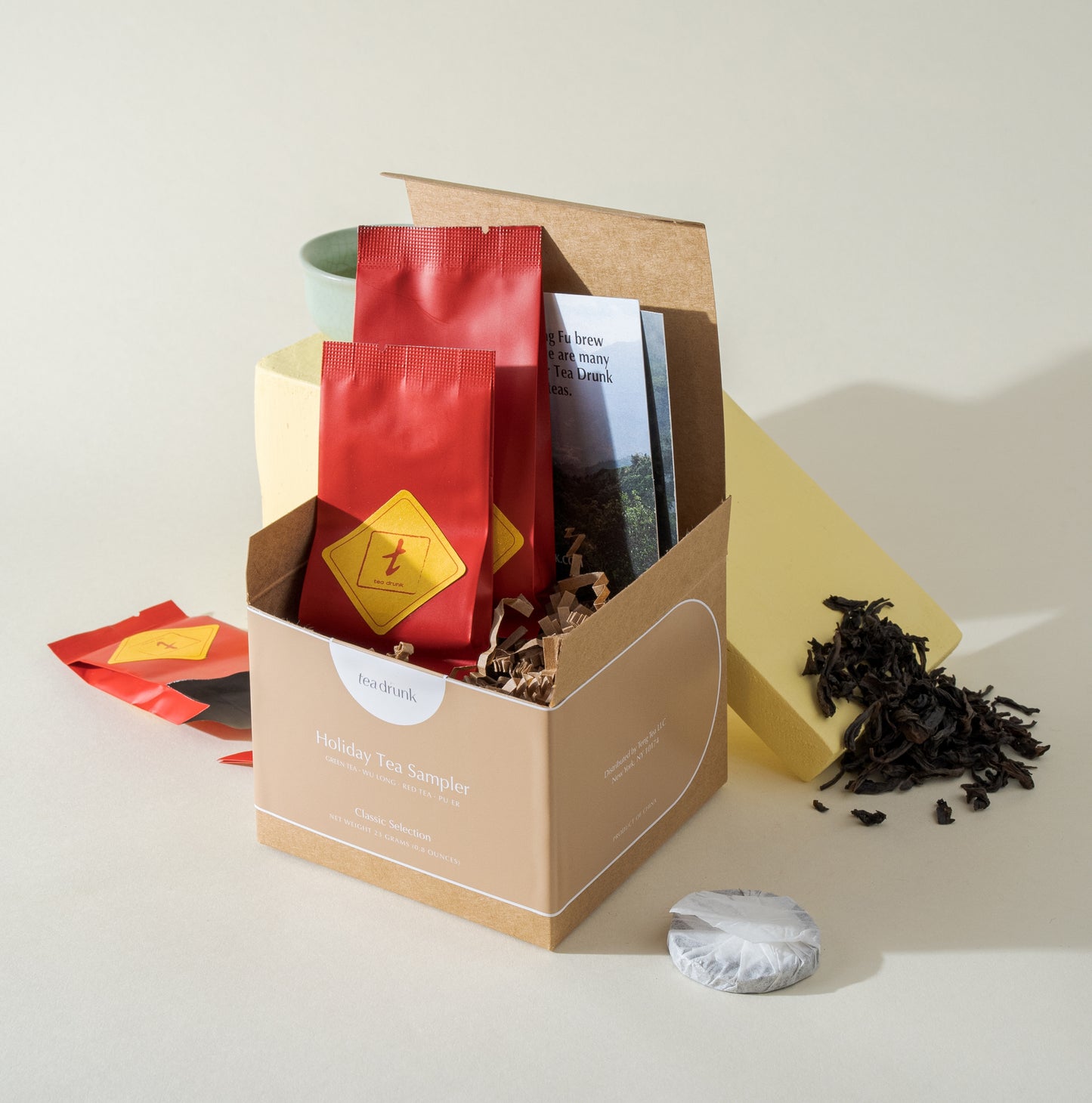 Huo Qing: This traditional pearl-shaped green tea from its birthplace has the longest active making time of all Chinese teas. With over 12 hours of gentle hand-rolling, it delights us with its unmistakable taste of tender greens and flowers.

Bai Ye: Bai Ye is peachy, peachy, peachy! And it's all from just fermenting the leaves! This pleasant tea is one of the most popular cultivars among all Dan Cong. It's aromatic and showy with refreshing tannins and a golden aftertaste.

Dian Hong: This batch of Dian Hong starts with a welcoming aroma of caramelized wood and finishes like French oak-aged bourbon. It has comforting notes of sweet adzuki bean soup and mountain yams, perfect for any day your soul needs a hug.

Wu Liang Shan: Wu Liang Shan is a friendly Pu Er that is mellow and flavorful from one of the most important Pu Er mountains. Our batch is harvested from ancient trees 200-600 years old deep in the forest and handmade by the ethnic Yi people.

23 grams of tea total
Brewing Methods
Brewing Instructions

Each category of tea has it's own brew temperatures, recommended tea to water ratios, and steep times. We recommend checking out the individual tea page for more details on each!

Learn How To Gong Fu Brew

This foundational course is a great resource to help you understand the methods and motions of Gong Fu Brewing.