King of the Jungle Tea Sampler
Regular price
$155.00 USD
Regular price
Sale price
$155.00 USD
Unit price
per
This sampler was originally curated for the Year of the Tiger, but we love how it
 really represents the pinnacle of each style. We kept it going for those with a roaring desire for the absolute best! 
Share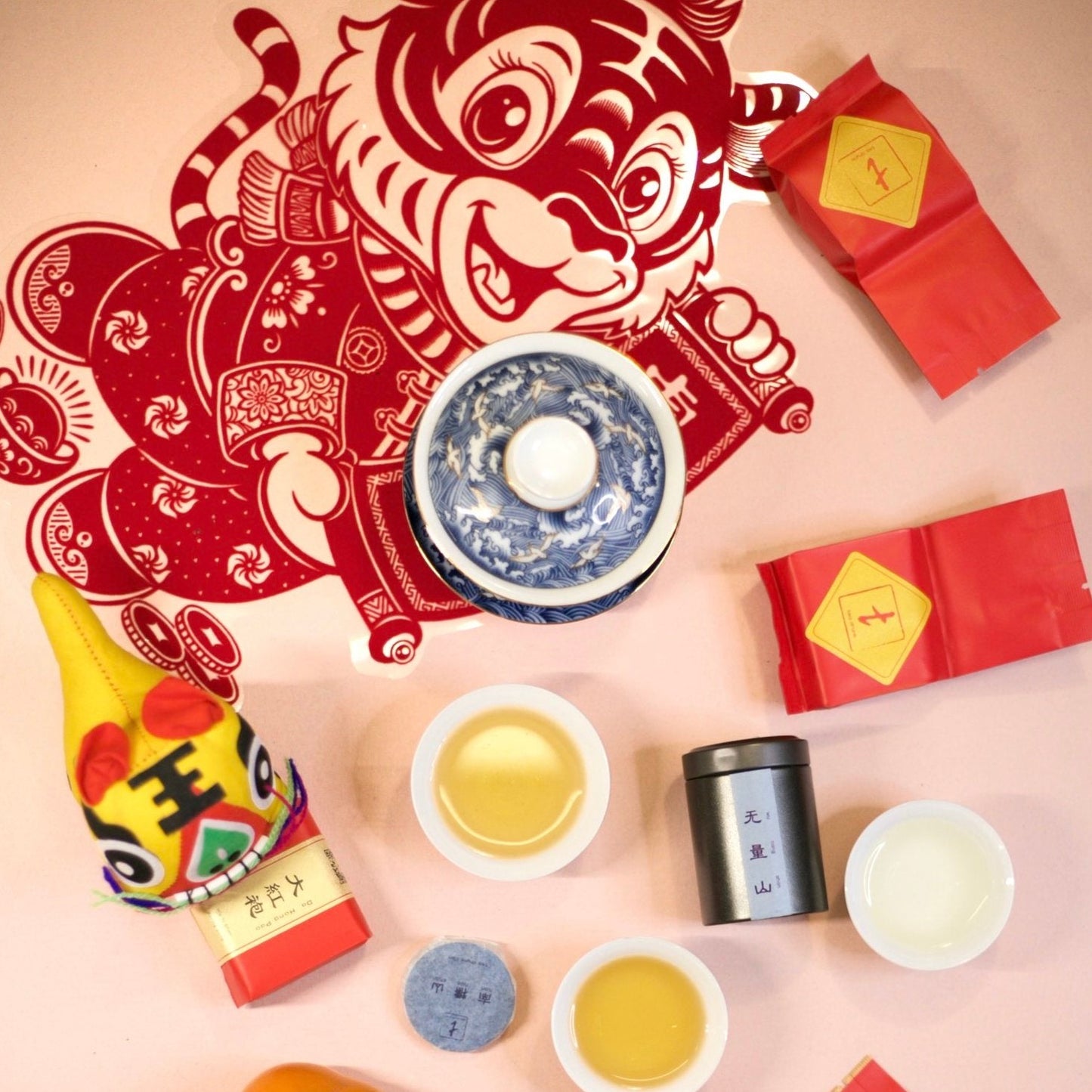 Xi Hu Long Jing - Green Tea - The King of tea in China. It is of one the most sought-after cultivars from the most prestigious terroir. A rare honor to experience!

Rou Gu - Yan Cha - Bold, dominating, and ferocious, just like a Tiger. This Rou Gui is dashing with the signature assertion one loves about a Rou Gui, but with a grace that breaks this cultivar's reputation free of simply being aggressive.

Ba Xian - Dan Cong - Ba Xian is one of the most prized Dan Cong cultivars. It gets its name from eight ancient tea trees related to the Eight Immortals' Chinese mythology story. This is a show-stopping tea, with notes of tangerines and orchid flowers.

Chan Cha - Red Tea - Red is a color of celebration in Chinese culture. Our Buddhist monk friend, Fa Yu Shi Fu, handcrafted this tea in ultra-small batches. Its unique brightness has a sophisticated sweetness that we adore.
Brewing Methods
Brewing Instructions

Each category of tea has it's own brew temperatures, recommended tea to water ratios, and steep times. We recommend checking out the individual tea page for more details on each!

Learn How To Gong Fu Brew

This foundational course is a great resource to help you understand the methods and motions of Gong Fu Brewing.