Moon Festival Tea Gift
Regular price
Sale price
$88.00 USD
Unit price
per
Happy Moon Festival (or Mid-Autumn Festival)! On this joyous occasion, it is traditional to honor the moon with symbolically round items, read poetry, and gift scholarly items.

If you are in New York, join us for an exclusive tea-tasting event pairing our finest vintages with the sweet taste of mooncakes!
For home-based celebration, we have a tea gift for you!

This thoughtfully curated tea sampler comes with 2023 new harvest green and yellow teas (Gua Pian and Huang Ya) ; Bai Mu Dan or White Peony, named after the flower that is often depicted in paintings together with the moon and in Chinese culture is a symbol of wealth, good fortune, prosperity, and happiness; two red teas whose sweetness complements a moon cake very well; and a Pu Er Shou Cha.

A great selection for you to enjoy while celebrating the moon or to gift to friends or family!

Moon Festival is one of the biggest gift-giving holidays of the year, and tea is always a top choice!
You can find more info on the Moon Festival and the legend behind the tradition here.
Teas Included:

Gua Pian Green Tea: buttery & grassy 
Huang Ya Yellow Tea: umami & nutty
Dian Hong Red Tea: red & sweet
Bai Mu Dan White Tea: floral & bright
Shou Pu Black Tea: dark & earthy
Chi Gan Red Tea: sweet & woodsy
 1 packet each, ranging from 4 to 6 grams, 29 grams total.  

Share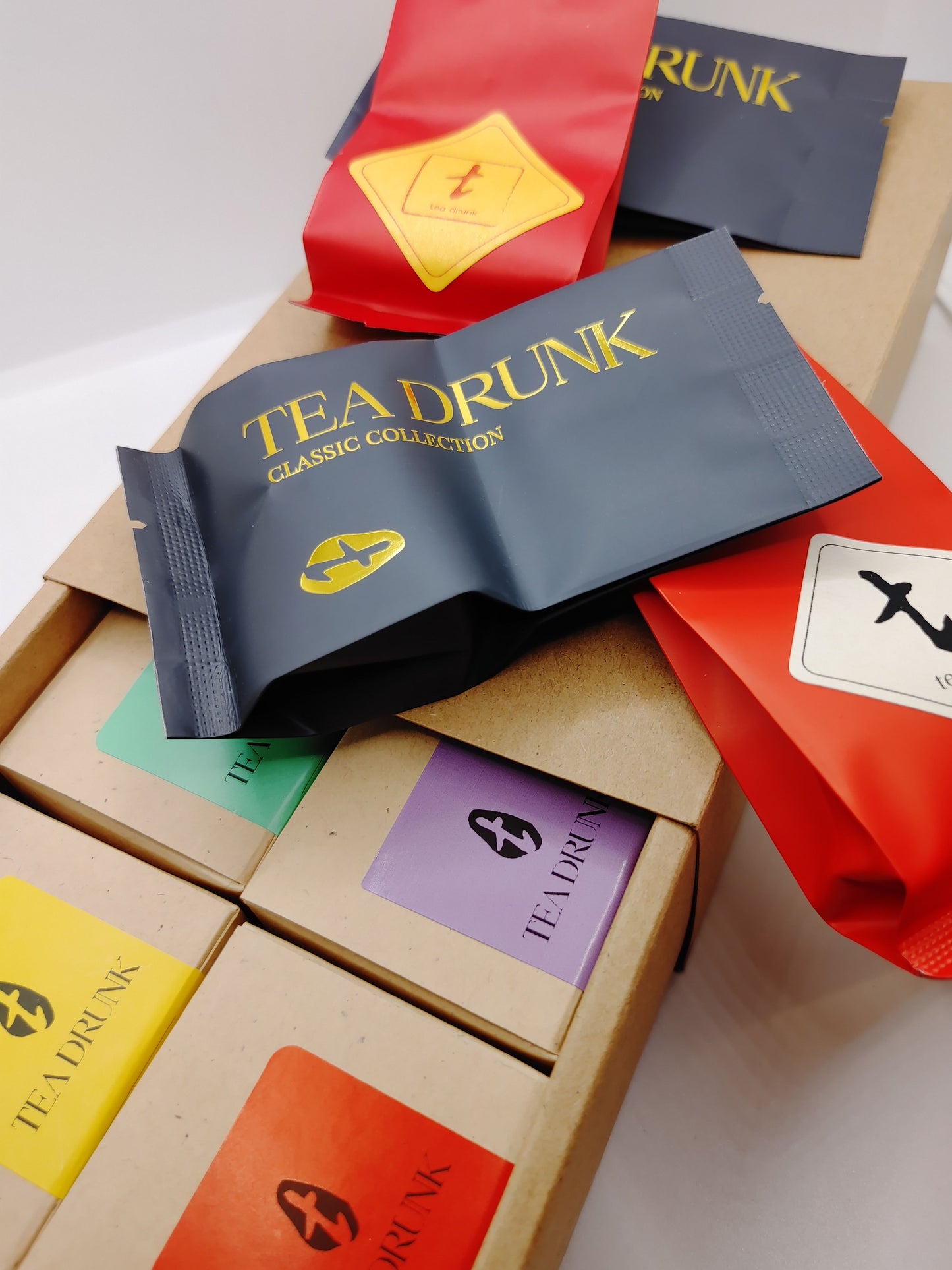 Brewing Methods
Brewing Instructions

Each category of tea has it's own brew temperatures, recommended tea to water ratios, and steep times. We recommend checking out the individual tea page for more details on each!

Learn How To Gong Fu Brew

This foundational course is a great resource to help you understand the methods and motions of Gong Fu Brewing.