White Tea Candle by The Tea Bar
A delightfully aromatic 100%
 soy wax candle with natural essential oils with the scent of White Tea. 
Regular price
Sale price
$20.00 USD
Unit price
per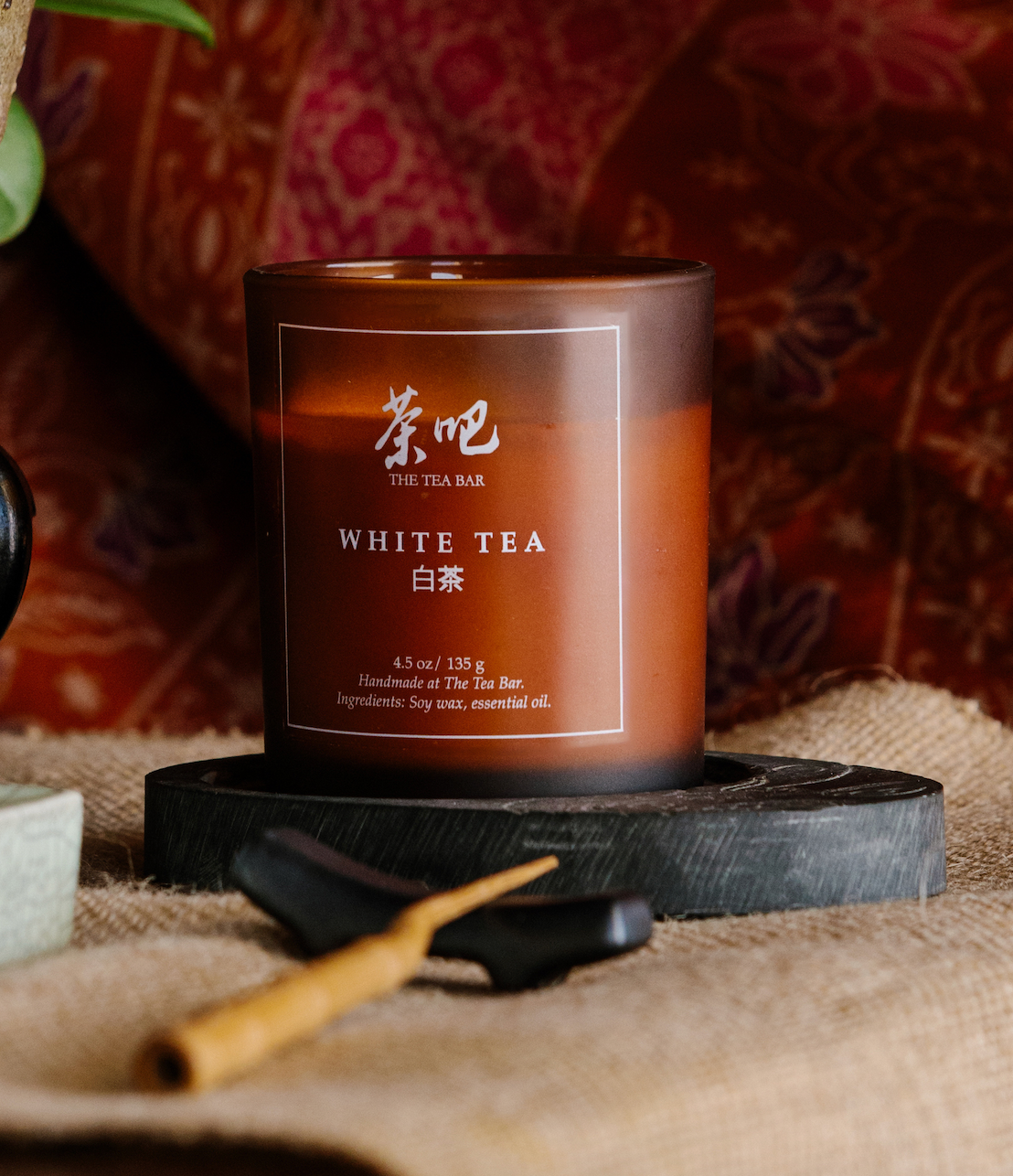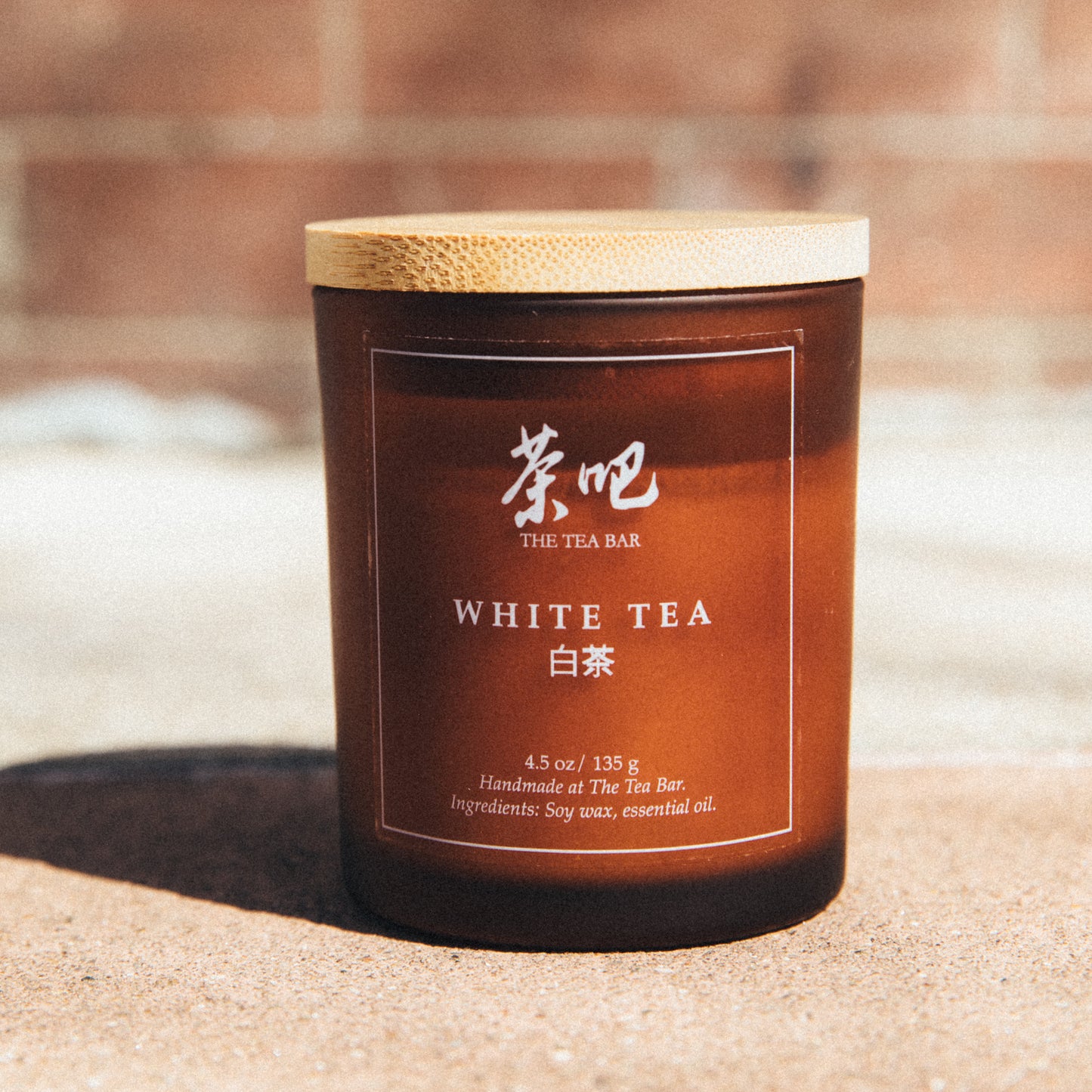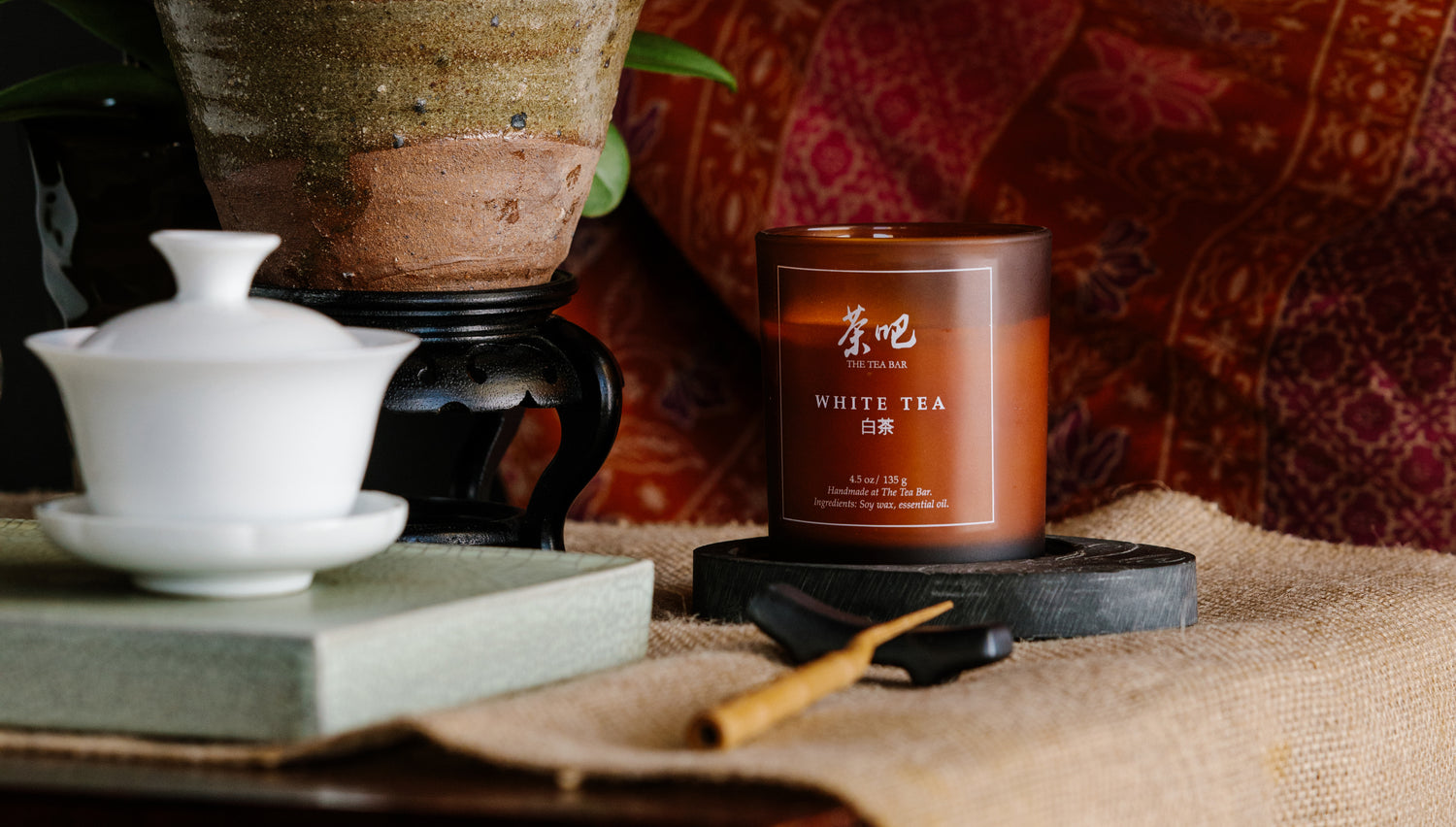 A Candle Designed For Tea Lovers
A 100% soy wax white tea candle to fill your space with the delicious scents of white tea. Made with natural essential oils, 100% soy wax, and 100% cotton wicks, these candles were hand-poured by Stephanie, The Tea Bar's owner. The elegant amber frosted glass vessels makes for a stunning, warm feeling. 4.5 oz in size.
About The Maker
Stephanie Weir is the Founder of The Tea Bar in Knoxville, TN, an official retailer of Tea Drunk teas.
She believes tea is about connection and is building a community that encourages and challenges us to further refine our craft and enjoy each other's company.
The candle is a creative project of hers, to bring you the essence of tea to your everyday spaces.