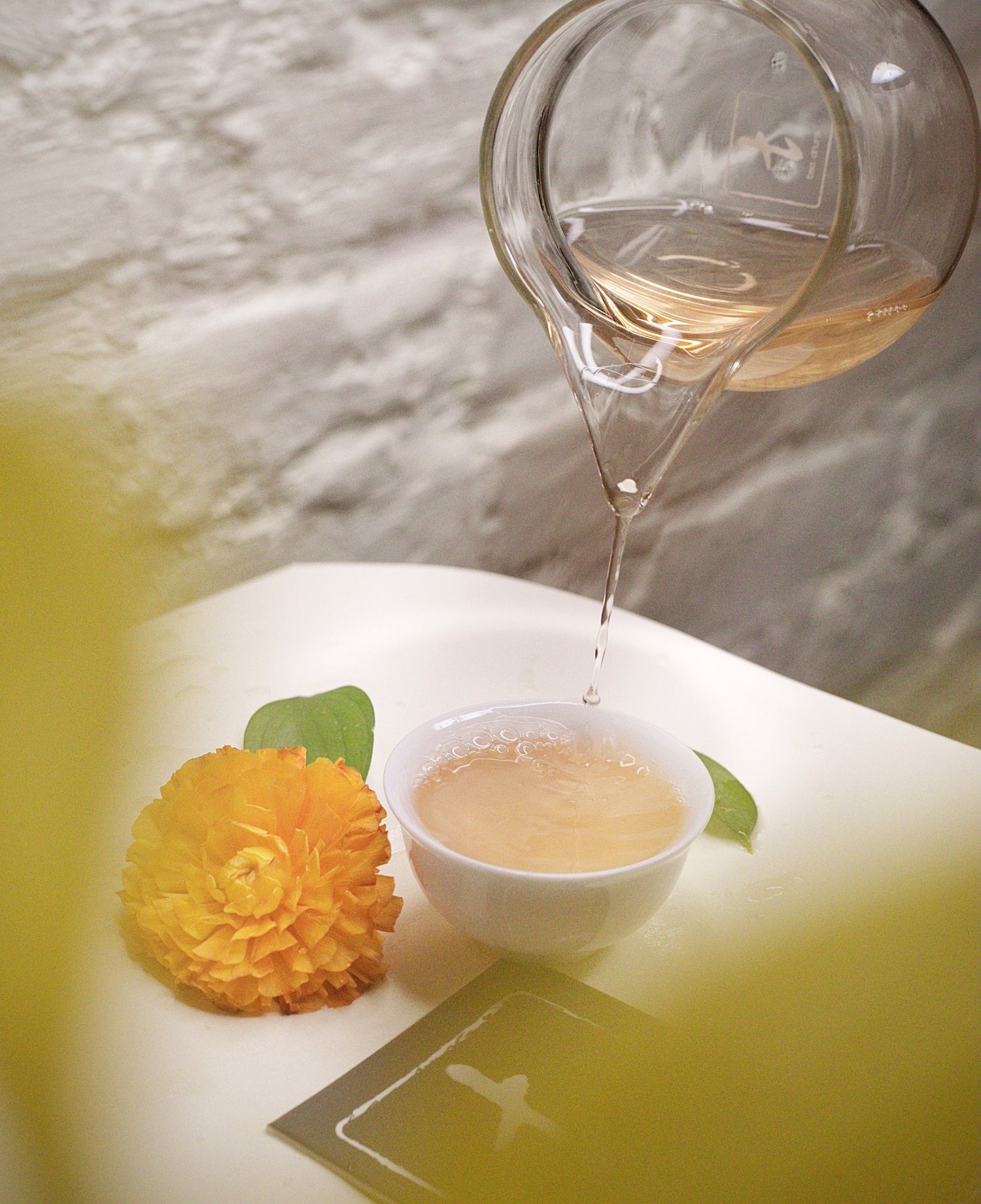 Welcome to Tea Drunk's Tea Club!
We believe in presenting you with the best quality teas in the world to transport your senses and to show you firsthand all that true tea can be. Our Educational Tea Club is for tea explorers and adventurers, not just tea tourists. Take a dive deep with us in discussions on history, quality, and craftsmanship in ways that allow us to continue to be perpetual students of tea and its history. 
It's our best offered value, get two curated teas (4 samples total) mailed direct to you and join our virtual group tasting sessions for each tea led by Shunan, our CEO and Tea Expert.
Educational Tea Club
More than just a monthly tea club, we're a community of tea lovers learning and exploring the depths of tea together! Classic Tier: $50 / Reserve Tier: $80
Regular price
Sale price
$50.00 USD
Unit price
per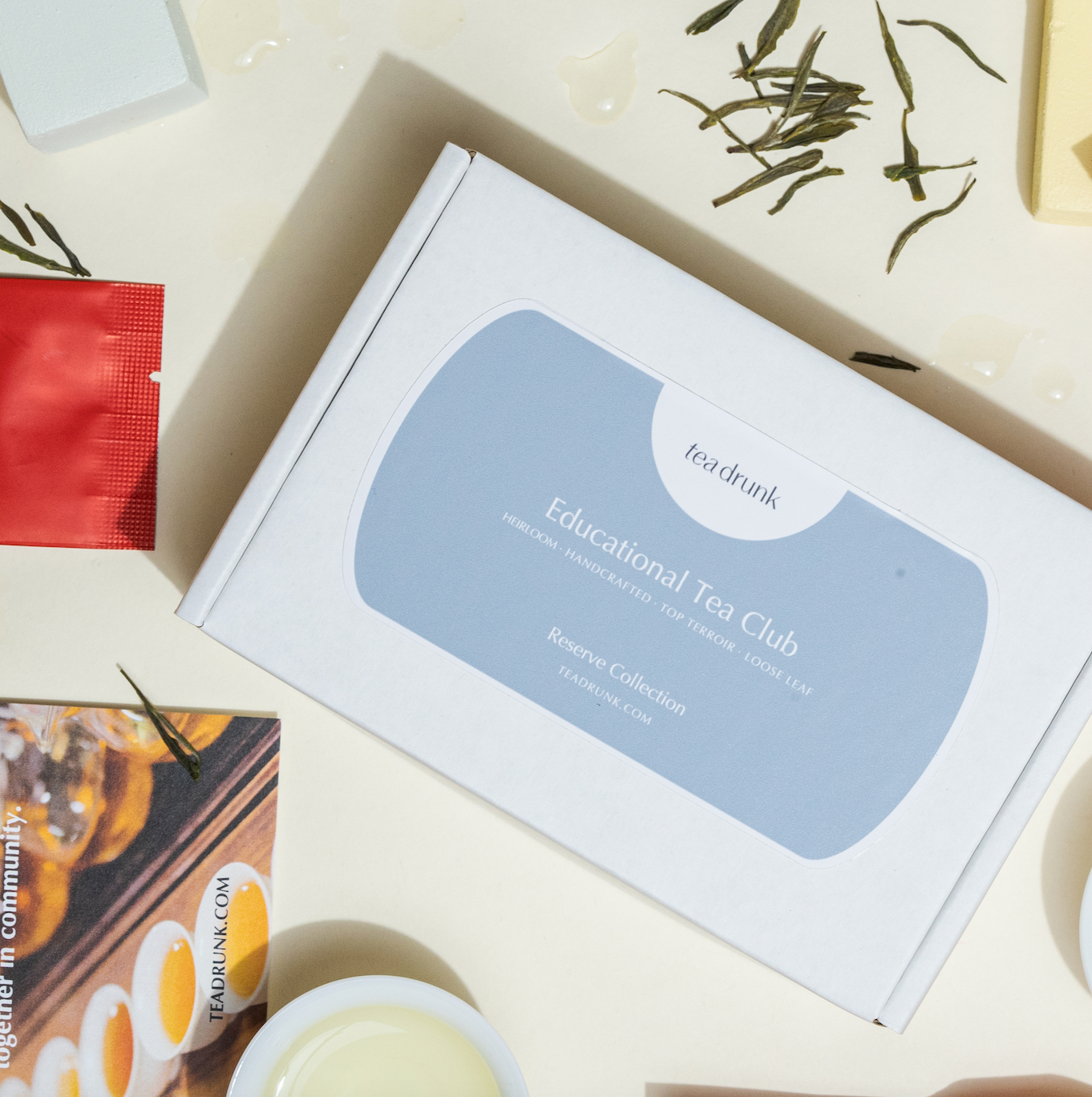 Gift a Tea Club Membership
Regular price
$300.00 USD
Regular price
Sale price
$300.00 USD
Unit price
per
Share
View full details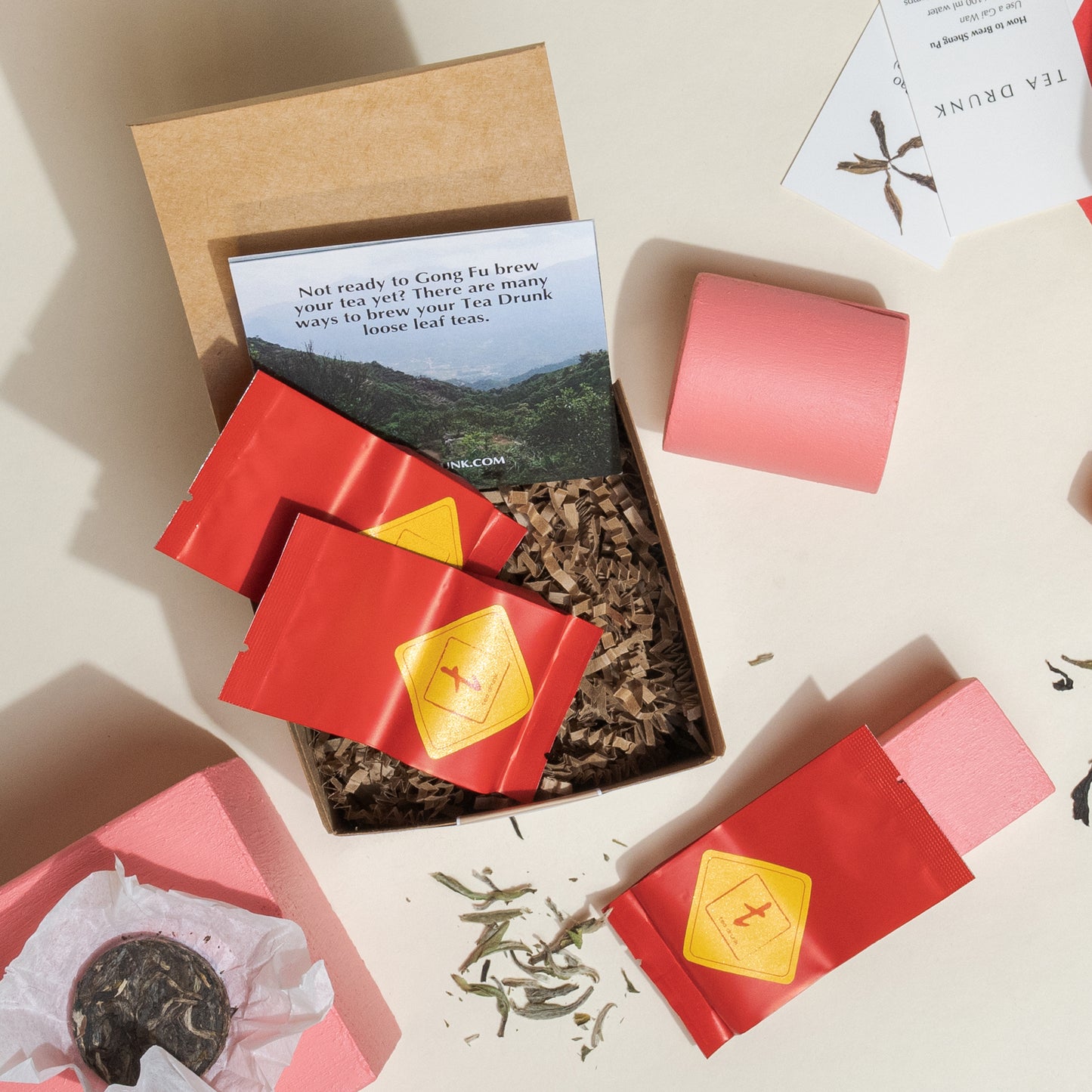 What Can I Expect?
Curated Box of Tea Delivered Monthly

Every member of both Tea Club tiers receive two exceptional top-terroir teas mailed on the first business day of the month. The teas included in the Classic and Reserve differ.

Two Live Guided Tastings Monthly on Zoom

Entry to an exclusive Live Zoom Tasting led by tea expert Shunan Teng for each tea. You can ask questions in real-time and taste the tea alongside Shunan and other community members. Recordings of Guided Tastings are available to watch at your convenience.

Complimentary Tea Drunk Academy Membership

Detailed notes and visuals delivered via email to accompany each tasting. Each member is enrolled in a Tea Drunk Academy membership and gains access to our Tea Knowledge 101 bundle as well as the Guided Tastings of their their.

Meet Fellow Tea Lovers!

Tea Club is an opportunity to share with fellow tea lovers - each live class is attended by a group of avid tea enthusiasts worldwide. Meet us, and let's explore the world through tea together! 

Exclusive Discounts Year Round

Receive special discounts throughout the year, like during our Annual Tea Season Pre-Sale, Pairing Events, and more!

What's the Difference Between Classic and Reserve?

The difference between the Classic and Reserve tiers is that our Reserve box focuses on only our rarest, top-shelf teas for curation.
Why Learn With Tea Drunk?
The Most Prestigious Chinese Tea Producers

Tea Drunk is a Certified Minority and Women Owned Business Enterprise in New York City with the goal of sharing exceptional tea knowledge and making the rarest and most prestigious teas in the world accessible to all. Through education and access, we aim to cultivate awareness in preserving this disappearing art. Every tea season, we search for the rarest teas that showcase their top terroir, superb craftsmanship, and true-to-origin varietals. We designed our Educational Tea Club, to be a curated tea tasting and learning experience, well beyond any other subscription service on the market. 

Learn Directly from Shunan Teng

This unique guided educational experience is curated and led by Shunan Teng herself, the woman in charge of all Tea Drunk's sourcing and ethos. She's is known for her relentless in-the-field pursuit of tea knowledge and her work in preserving Chinese tea traditions.

Each session is a rare opportunity to learn directly from Shunan about the teas she sources, the history of the regions she's selected to feature, and ask engaging questions of your own.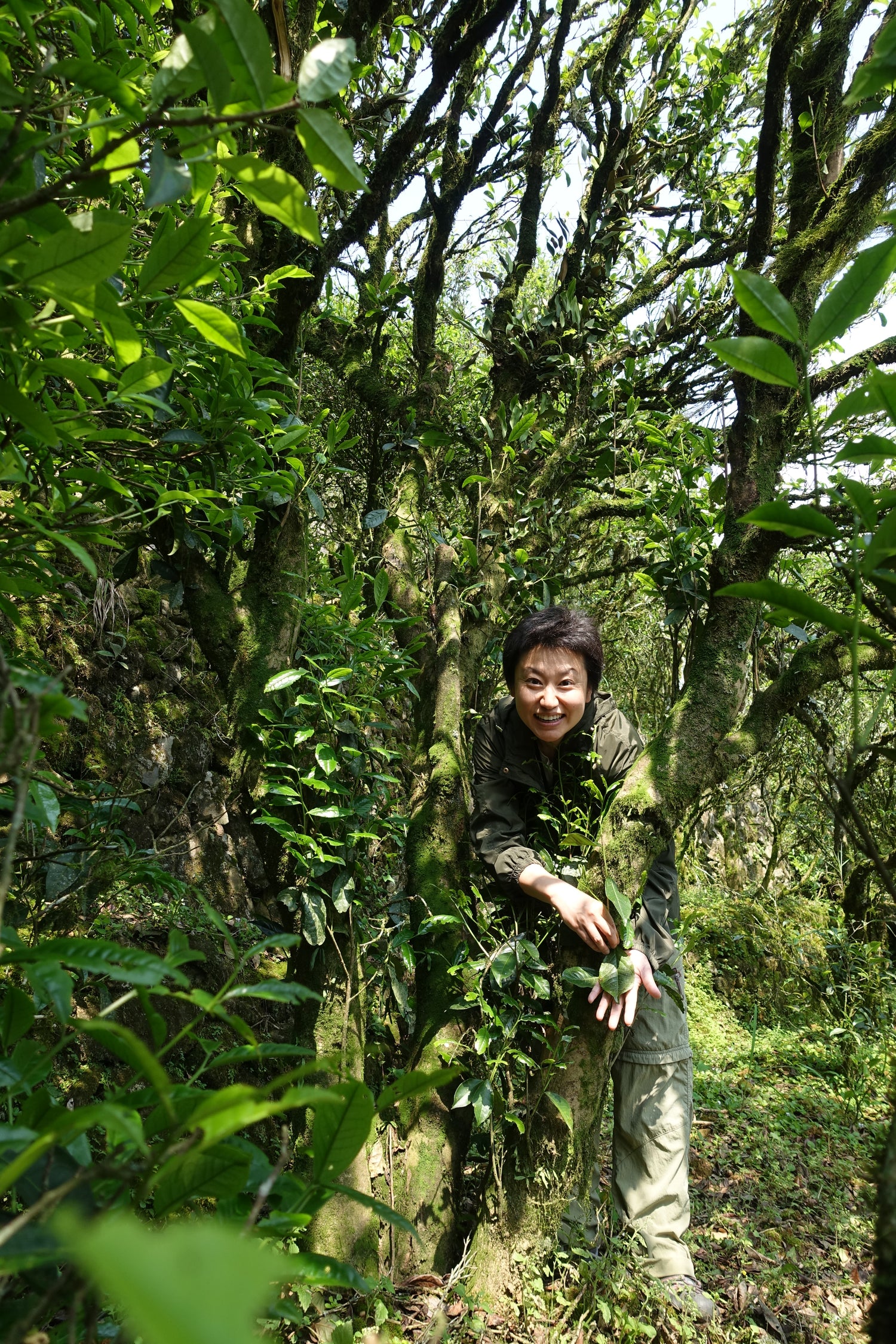 Tea Is Not A Beverage; It's An Experience
When curating each box, we focus on the three pillars of our sourcing: terroir, varietal, and craft. To uphold the highest standard of tea, we currently only commission historically famous and historic teas that meet all three criteria for authenticity.  We do not offer in-style teas or teas from secondary terroir or plantations. Your subscription box is held to the same high standards. 
Our exclusive, expert taught classes allow you to deepen your understanding of two types of tea each month. Each subscription box is hand curated based on concepts such as vintage or location to help you develop your palate in comparative tastings. This is an unparalleled level of sourcing transparency and education. You have a front-row seat to asking Shunan any questions you may have and share deeper levels of connection to the tea alongside other community members.