Reserve Tea Sampler
Designed to open your palate to the possiblities of top terroir
Regular price
$125.00 USD
Regular price
Sale price
$125.00 USD
Unit price
per
Share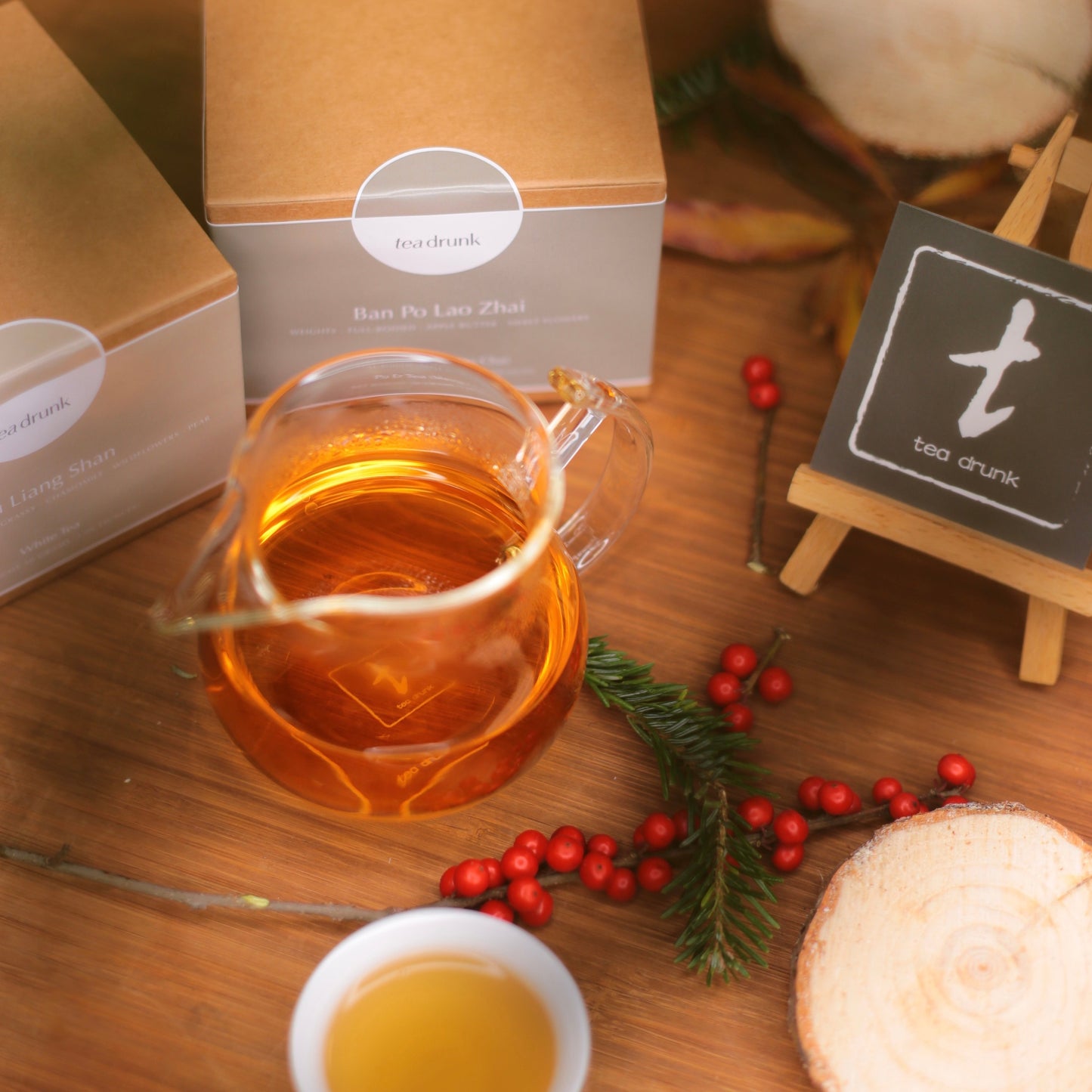 Gua Pian - Green Tea - A 100% handmade heirloom tea from a 1000-year-old tea region. The unique flash roasting step gives Gua Pian a nice toasty layer in its notes.

Huang Ya - Yellow Tea - This tea has been "yellowed" 3 to 7 times for a total of 160-260 hours. The batch is refined with a unique and highly risky step, called Zhuang Huo, where the tea is flash roasted over charcoal on a bamboo tray.

Bai Mu Dan - White Tea -Traditionally handcrafted using nothing but the sun and the wind, this tea transports us to a field of wildflowers.

Qi Lan - Yan Cha - The "extraordinary orchid," an impressive cultivar with a tantalizing aroma, Nutty and herbaceous, this tea has a lively body and lasting finish.

Bai Ye - Dan Cong - Bai Ye is peachy, peachy, peachy! It is an aromatic and showy wu long that is heavily fermented and medium roasted.

Ban Po Lao Zhai - Sheng Pu - Tannic, umami, and floral, this 100% handmade pu er uses leaves from ancient tea trees that are 200-600 years old.

Qi Men Hong Cha (Keemun) - Red Tea - Our Qi Men Hong Cha is a real Keemun from Qi Men in China. This lavish red tea is aromatic and full of notes of roses and honey.

Shou Pu - Black Tea - Shou Pu is a microbial-fermented pu er tea that tastes like sweet earth and woods with a full, smooth body.
Brewing Methods
Brewing Instructions

Each category of tea has it's own brew temperatures, recommended tea to water ratios, and steep times. We recommend checking out the individual tea page for more details on each!

Learn How To Gong Fu Brew

This foundational course is a great resource to help you understand the methods and motions of Gong Fu Brewing.