Jun Shan Yin Zhen 君山銀針
Corn, hay, tender mouthfeel with lingering crisp sweetness
Regular price
$199.00 USD
Regular price
Sale price
$199.00 USD
Unit price
per
Share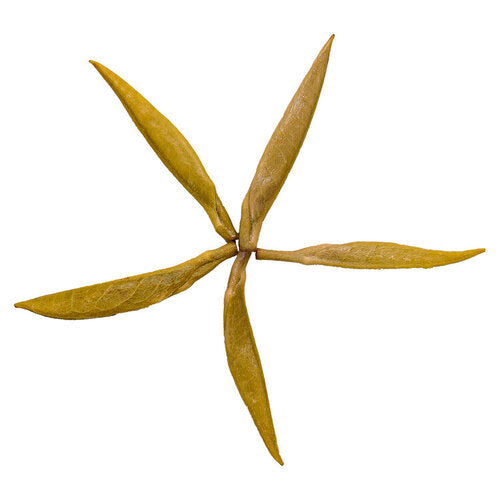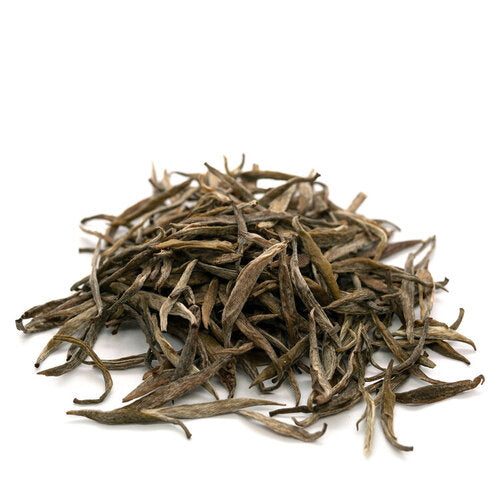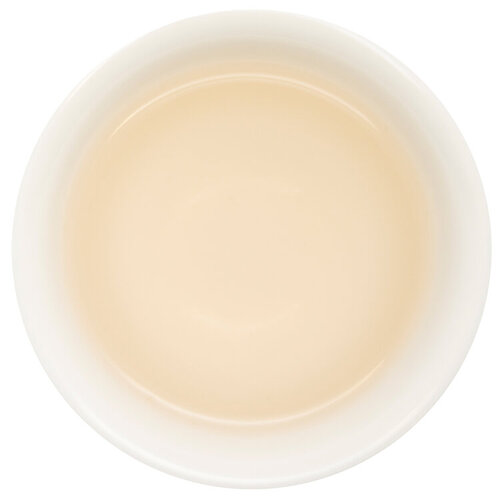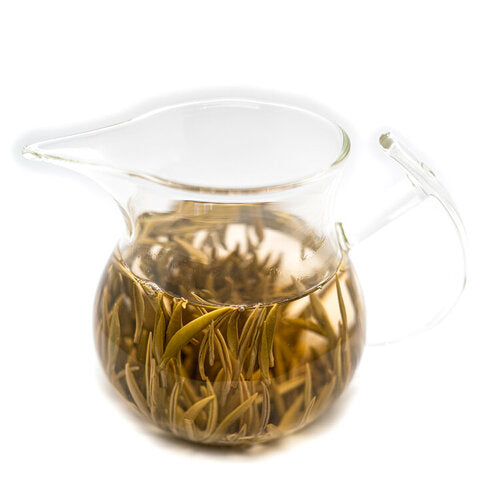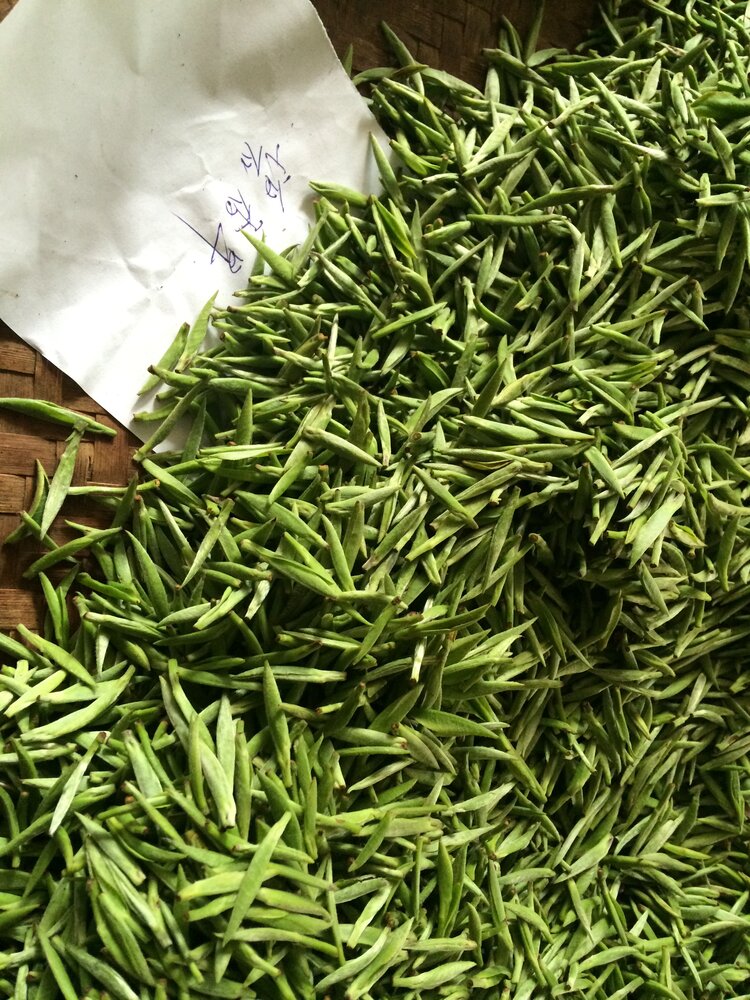 About This Tea
Jun Shan Yin Zhen is China's rarest tea and considered a Chinese Famous Tea. While the knock-off versions are plenty, there's only one tea maker on the tiny Jun Shan Island, and the tea estate is state-owned until 2017. It's a highly delicate tea with a lingering crisp sweetness. It is truly a rare, unique experience to taste this tea from its true origin.
Watch a Guided Tasting
Terroir and Origin
Origin

Jun Shan Dao (Jun Shan Island), Yue Yang, Hu Nan province, China (~60m elevation)

History and Significance

Never privatized from dynasty time to the republic era, this bona fide modern tribute tea usually goes directly to the government and is reserved to treat visiting diplomats. Jun Shan Yin Zhen means Silver Needle tea from Jun Shan. Mr. Guo is the only man in the world who knows how to make this ancient yellow tea, and he receives a special government stipend for his dedication in carrying the craft (with over 30 people helping).

Category

Category: Yellow Tea

Sub-Category: Huang Ya Cha (Yellow bud tea)

Cultivar: Heirloom

Processing

Jun Shan Yin Zhen is exemplary conservative in its making; however, it is the most innovative when it comes to the kill-green step. Infra-red technology is used for ultra-accurate results. There are four varietals of Jun Shan Yin Zhen we carry at Tea Drunk: Heirloom, Yin Zhen No.1, Bi Xiang Zao, and Fu Yun. Several varietals were produced on the Jun Shan Island, with Yin Zhen #1 being the rarest. The tea maker produced only 8.5kg in 2015.
Tasting Notes and Brewing Methods
Tasting Notes

This incredible tea has notes of corn and hay. It has a tender mouthfeel with a lingering crisp of sweetness. If we had to choose one note that stands out to us here, it would be corn.

Learn How To Gong Fu Brew

This foundational course is a great resource to help you understand the methods and motions of Gong Fu Brewing.