Huo Shan Huang Ya 霍山黃芽
Sweet nuts, full bodied umaminess, floral edge
Regular price
Sale price
$21.00 USD
Unit price
per
Vintages:
Jin Ji Shan - 100% Handmade, Heirloom, Early Spring 2023: Dewy with aroma of farro and notes of daffodil and asparagus.
Jin Ji Shan - Early Spring 2023: A bold yellow tea with notes of caramelized ginger and dandelion greens.
Jin Ji Shan - 100% Handmade, Early Spring 2022: Savory and floral like eating corn in the most exquisite sea breeze. 
Jin Ji Shan - Early Spring 2022: Nutty and floral with hints of salty toasted grains. 
Jin Zhu Ping - 100% Handmade,  Early Spring 2021: Refreshingly floral with sizzling tannins. A subtle but long-lasting overtone of sweet corn blends with hints of sweet nuts. 
Jin Ji Shan - 100% Handmade, Early Spring 2021: Intensely savory and floral, umami corn, robust and long finish
Jin Ji Shan - Early Spring 2021: Umami, elegantly floral, sweet roasted pine nuts
Share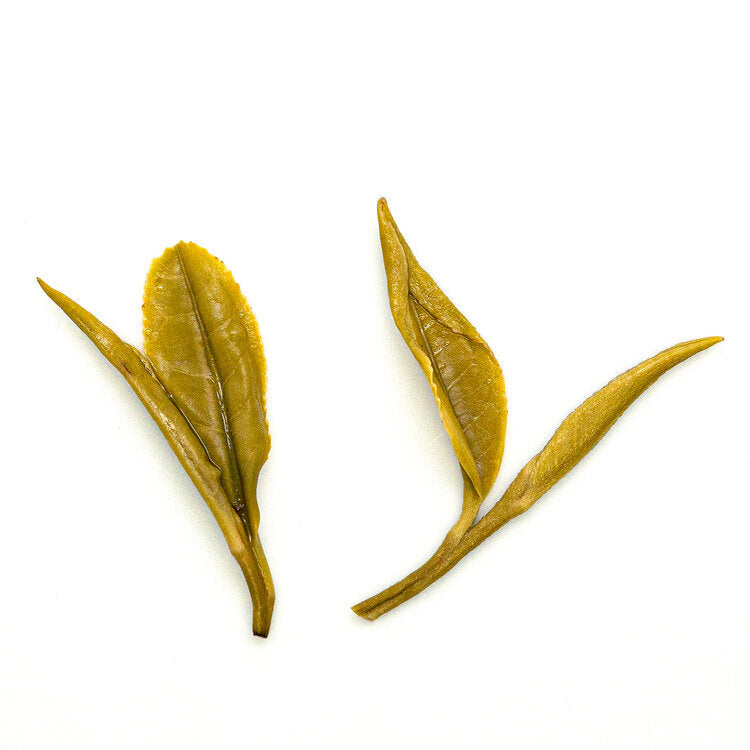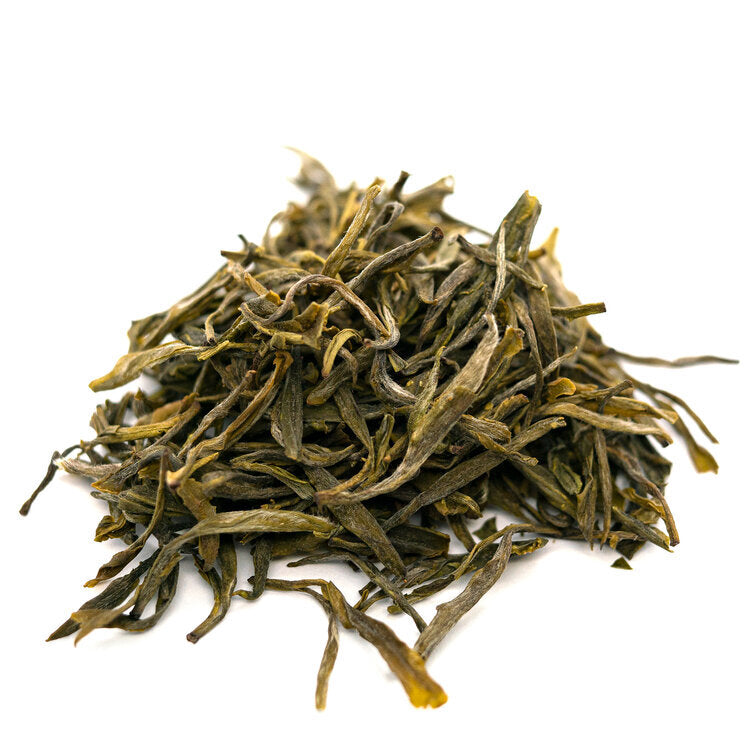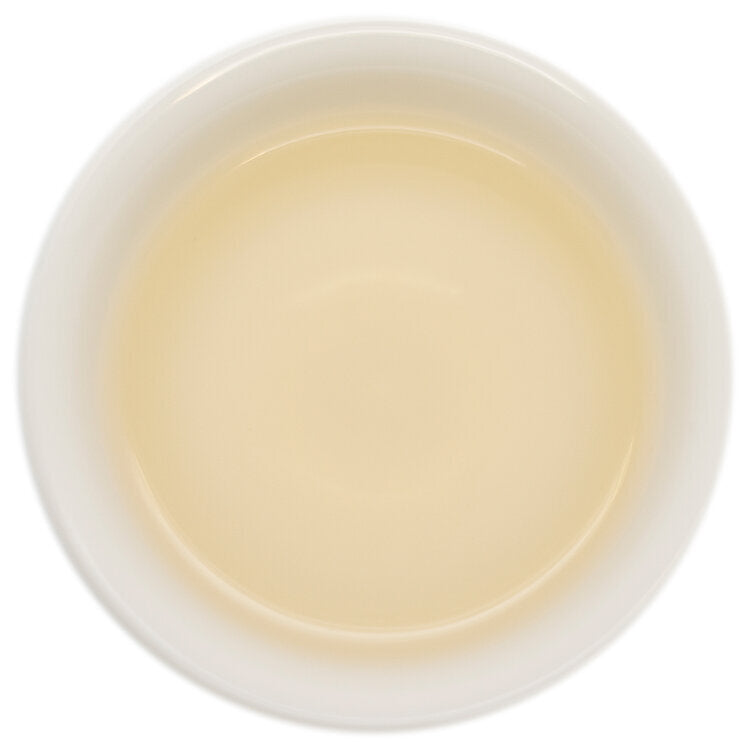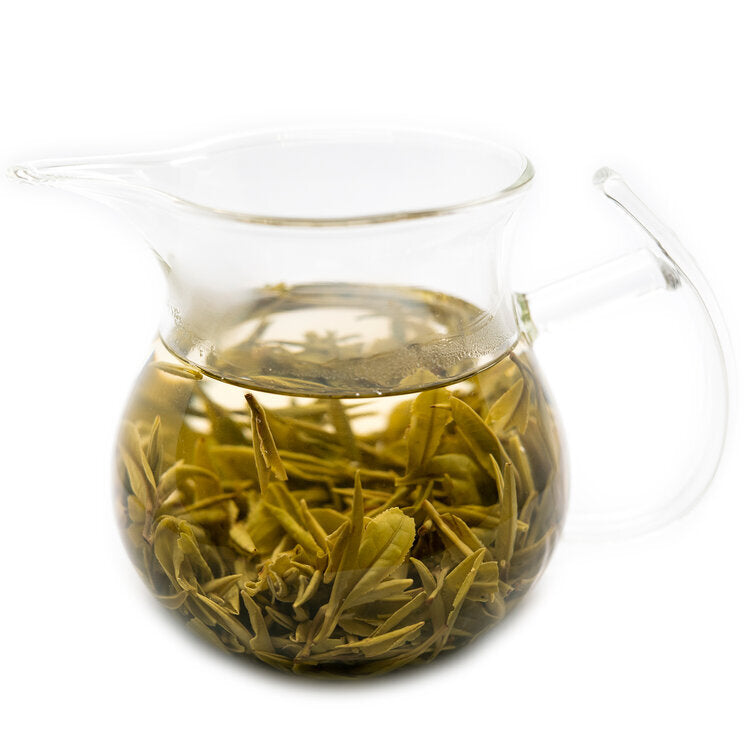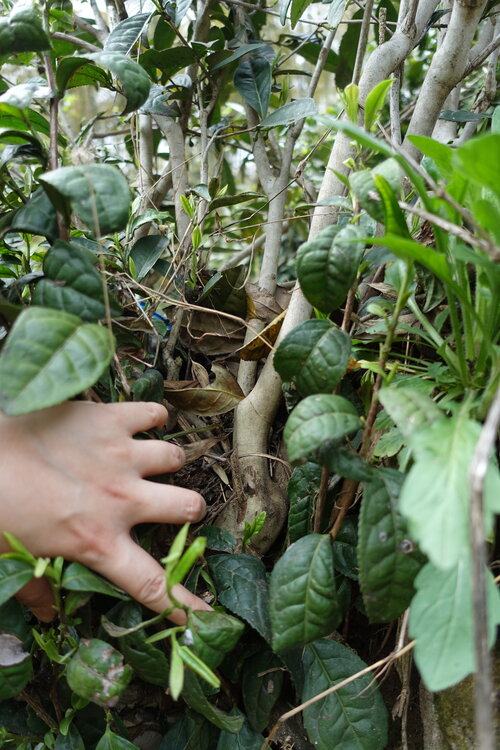 About This Tea
Huang Ya means yellow bud and refers to the yellow hue of both the fresh and the finished tea leaves. Our Huang Ya is an heirloom varietal from the prized region of Huo Shan. Huang Ya is known for its notes of sweet nuts, and umaminess.
Watch a Guided Tasting
Terroir and Origin
Origin

Jin Ji Shan, Huo Shan, An Hui province, China (~700-800m elevation)

History and Significance

Our Huang Ya is made in Jin Ji Shan, by an incredible female tea maker. Xu A-yi is the matriarch of the family who makes some of our Huang Ya. She's especially skilled at Zhuang Huo/La Huo, a very difficult flash-roasting process during the refining part of Huang Ya.

Category

Category: Yellow Tea

Sub-Category: Huang Xiao Cha (Yellow small tea)

Cultivar: Heirloom

Processing

Tea Drunk's Huang Ya is "yellowed" 3 to 7 times for a total of 160-260 hours. To finish fining the tea, it is put on a bamboo tray to be flashed roasted over charcoal for an hour. This technique, Zhuang Huo, is unique and ancient to the region. Zhuang Huo is a precarious step because the tea leaves are already dry, but it is essential for producing the most excellent tea. It repels any last bit of impurity and solidifies all the notes with an enhanced aroma.
Tasting Notes and Brewing Methods
Tasting Notes

Yellow tea is a micro-fermented tea. It has a profile similar to green tea, but is little rounder, smoother with a warmer mouthfeel.

Learn How To Gong Fu Brew

This foundational course is a great resource to help you understand the methods and motions of Gong Fu Brewing.